Crystal River Cruises
Crystal River Cruises has been a highly valued customer of Wout Monseurs since 2016. We are proud that we can use our European service network for them.
"Only Wout Monseurs was able to offer a Europe-wide support network covering all areas of operation."
Jürgen Schwennicke, Port Operations Manager Crystal River Cruises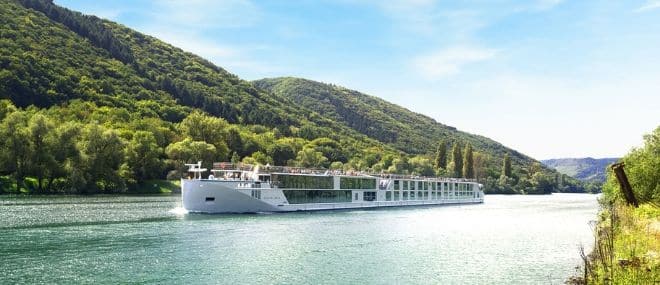 Why Wout Monseurs?
"Crystal River Cruises has been working with Wout Monseurs right from the start when launching Crystal Mozart. Only Wout Monseurs was able to offer a Europe-wide support network covering all areas of operation. For regular maintenance or one-off repair requests, Wout Monseurs always arranges local support technicians to join the ship and repair or service the printers.
The onboard printers are continuously monitored and printer consumables and spare parts are sent automatically to the ships. This not only resulted in reduced down-time but also significant cost savings. The online print management system is a great tool for the shoreside IT team allowing for real-time printer diagnostics and toner status information."
Who is Crystal River Cruises?
Crystal River Cruises officially launched in 2016 with the maiden voyage of Crystal Mozart, renowned as the "Queen of the Danube." As the largest river ship to sail the European rivers, Crystal Mozart offers distinctive design and abundant onboard space on voyages from Vienna and Budapest that visit capitals of culture and charming medieval towns in Austria, Germany, Hungary and Slovakia. In summer of 2017, Crystal Bach and Crystal Mahler (respectively) – the first two new builds of Crystal's quadruplet sister ships – embarked, boasting chic all-suite, all-balcony design that again elevated the Crystal Experience™ above all others. The two were joined on the Danube, Rhine, Main and Moselle rivers by Crystal Debussy and Crystal Ravel in 2018, bringing the Crystal River fleet to five and further redefining luxury in the river cruising industry. In 2017, following just one year in operation, Crystal River Cruises won "World's Best River Cruise Line" status from Travel + Leisure Magazine.
Also interested?
Get in touch with us to discuss the possibilities!